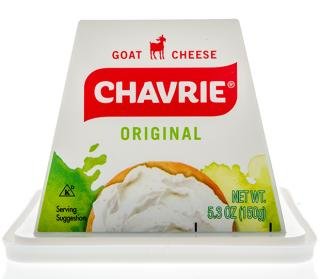 How Savencia Is Growing and Evolving Its DTC Strategy
Savencia worked off a five-point philosophical flow for its e-commerce arm:
Unique product offering
Easy shopping experience and customer journey
Amazing fulfillment and customer service
Sustainable, and recyclable shipping (They ship only Monday through Wednesday to ensure customers get their orders in time for the weekend, and the contents of its gel packs can be used as plant food.)
Giveback through support of the World Central Kitchen
Upon launch, but before all the logistics had been worked out, Savencia's biggest challenge was determining which was potentially worse – not being able to convert sales or not having a back office ready to fulfill sales.
They needn't have worried. As of May 2023, thecheeselovershop.com has generated $1.1 million revenue, as well as 2.2 million page views, 700,000 sessions, 13,000 orders shipped, 110,000 units sold, 118 average weekly orders, $78 average basket, and a 4.8 TrustPilot score.
Importantly, the site is serving as a way for the company to retain and grow its base of loyal customers. The top 1% of customers for order volume represent 19% of the site's total revenue.
Savencia recognizes its initial e-commerce accomplishment is just the beginning, and the League session prompted multiple attendees to offer suggestions for adding on cheese-adjacent products such as wine, crackers, and charcuterie boards to the web site's offerings, as well as more advanced marketing strategies and data analytics efforts.
"Later on this month we're going to launch a wholesale functionality because we realized a lot of cheese that goes out the door is for professionals," Lehembre reported. "It's a learning journey for us, making sure we can have our product within the reach of our consumers."